No visit to Grenada is complete without a tour of the island, where you can enjoy its beauty and lush vegetation, as well as exploring our island's historical sites.
Below we featured some of our standard tours, but you can also design your own, with our help.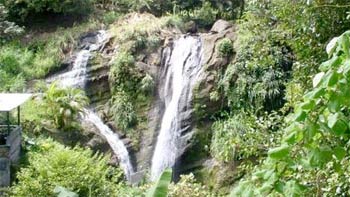 Concord Falls
Gouyave
Belvedere
Grand Etang
Island Tour:
Spice Plantation Route
This tour starts and ends at two of our islands' more popular natural attractions, and visits one of the processing centers in the town go Gouyave, with trips to a working Spice plantation and one of the major agricultural areas so you can see how the spices are grown.
Approximately: 4:00 hours | Minimum: 2 people |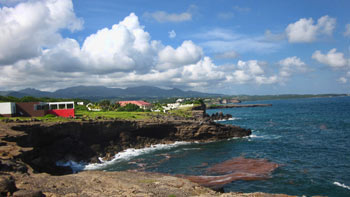 Fort Frederick
Laura Spice & Herb Garden
La Sagesse
Grenada Sugar Factory
Fort Jeudy
Woburn & views of Hog & Calivigny Islands
Island Tour:
Garden Route
A visit to one of our historical sites is the start of this tour to see the flora of our island. With visits to gardens and fantastic natural views along the east coast of the island culminating in a visit to the Grenada Sugar Factory.
Approximately: 4:00 hours | Minimum: 2 people |/div>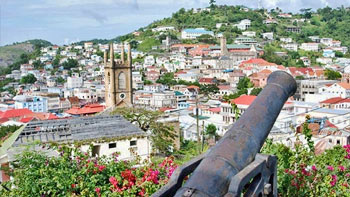 St.George's
Market
Fort George
Island Tour:
Market Route
The perfect place to see and sample the amazing variety of fruits and vegetables that our island produces, as well as picking up that perfect souvenir. A tour of the fort overlooking the town is the perfect way to bring everything into perspective.
Approximately: 4:00 hours | Minimum: 2 people |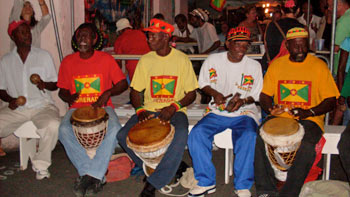 Fun and Food

Every Friday!
Fish Friday:
in Gouyave
This is the best way to sample the many different kinds of seafood available in our waters, done the 'Grenadian way'. All you need to do is relax and bring your appetite with you – I'll take care of the rest.
Approximately: 4:00 hours | Minimum: 2 people |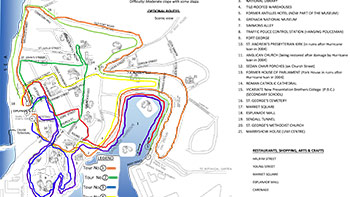 Walking

Experienced Walking Tour Guides!
Historic Walking Tour:
of St George's
For an educational, safe and exciting tour of the historic town of St George's.
Approximately: 2:00 hours | Minimum: 2 people |
These are just a few choices. If you should have a special request, I will be pleased to arrange it for you!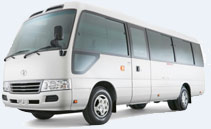 Air Conditioning
Reclining Seats
Stereo System
Large Windows
Local Guide
Locally Owned and Operated
Risk Free Reservations
Friendly Knowledgeable Guides
Low Price Guarantee
Small Group Tours

Mandoo's Tour & Taxi Service | Tel: (473) 440 1428 | Mobile: (473) 407 0024 | Chanels 16 + 74 VHF | mandoo@grenadatours.com