Explore the "Real Grenada" with Mandoo
Welcome to Grenada Tours
Everyday we get to share the beauty and wonder of our "Isle of Spice" with visitors from all over the world; and we love it!
We take your vacation personally and our main goal is to inspire, entertain and give you an experience you will always remember.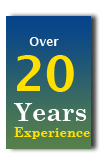 Mandoo Tours is locally owned and operated tour company with over 20 years of experience.
We pride ourselves on giving great, personalized island tours to both locals and visitors to Grenada.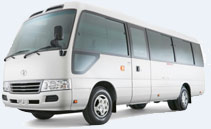 Air Conditioning Reclining Seats Stereo System Large Windows Local Guide
Locally Owned and Operated Risk Free Reservations Friendly Knowledgeable Guides Low Price Guarantee Small Group Tours

Mandoo's Tour & Taxi Service | Tel: (473) 440 1428 | Mobile: (473) 407 0024 | Chanels 16 + 74 VHF | mandoo@grenadatours.com